31 December 2020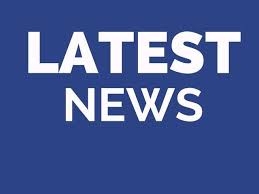 Dear Parents/Carers,
Following the Government announcement yesterday that pupils in Milton Keynes will not return to school until Monday 18th January, we will be providing care for children of keyworkers and vulnerable families during this period.
To see if you fit into any of these categories, you may follow the link here https://www.gov.uk/government/publications/coronavirus-covid-19-maintaining-educational-provision/guidance-for-schools-colleges-and-local-authorities-on-maintaining-educational-provision
We do ask that if you can keep your child at home please do so to limit contact.
Please email lisa.lawrence@hanslope.milton-keynes.sch.uk by 2pm on Sunday 3rd January, if you require vulnerable/ keyworker cover stating
Child's name

Child's class

Your keyworker job title

An emergency contact number
Online learning will be in place for all those children who will be staying at home.
All vulnerable/keyworker children will need to attend school full time in uniform and will require a packed lunch. Lunches will be provided by school as long as you have ordered a packed lunch via Parent Pay as normal. However, for Tuesday 5th we ask that all children attend school with a packed lunch.
All vulnerable/keyworker children will need to be brought to school by one adult only and no siblings will be allowed on site in order to limit numbers. Both playgrounds will be clearly marked in order to implement social distancing measures. Each child will be required to come to school with an adult from their household/childcare bubble to eliminate grouping.
Children in KS1 will be required to stand on the top of Linford playground with their adult until called. At the end of the day parents will need to wait on the top playground and children will be released to you.
Children in KS2 will need to wait on Salcey playground and will be called in. At the end of the day the children will be released to their parent/ guardian.
For Tuesday 5th, we ask any vulnerable/keyworker child who would normally use the Castlethorpe bus to arrange being brought to school and collected and we will confirm if the bus will be running from Wednesday 6th onwards.
We will still be operating a staggered entry and exit time for your child to enter their normal class bubble, as below, to limit interaction times. Therefore, you must arrive and collect promptly at the allocated times in order to adhere to public health advice.
Foundation 8.55 - 3.00
Year 1 8.50 - 3.05
Year 2 8.45 - 3.10
Year 3/4 8.55 - 3.05
Year 5 8.50 - 3.10
Year 6 8.45 - 3.15
The breakfast and after school club will still be running as normal for vulnerable/keyworker children who will be attending school. Please contact 326 directly on hanslope326club@hotmail.com if you require this.
If your child is at all unwell please do not send them into school and inform school via the normal means.
Kind regards
Ryan Fensham-Brown